December 14, 2022
Dear LYC members and friends of Leland Yacht Club Foundation,
HOLIDAY GREETINGS TO ALL!
2022 HAS BEEN QUITE A YEAR FOR LYCF!

We expanded the Board of Directors, brought the Nauti Ball back (circle July 12, 2023, now on your calendar!), launched a new LYC pontoon boat, and conducted a successful annual appeal which raised funds for the purchase of new docks and improved the safety of the LYC waterfront. Thank you, LYCF donors, for a year of smooth sailing!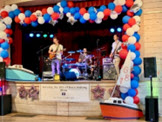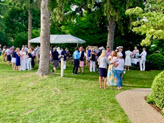 SAILING SCHOOL SUPPORT
Unlike many educational programs that suffered greatly during COVID, LYC thrived by providing a group of dedicated and talented young sailing instructors to lead the popular youth sailing program from beginner sailing to advanced racing. Sailing requires patience and resilience, the basic building blocks for success in life. I'm happy to report that in 2023, LYCF will continue to support the education and certification of the sailing instructors. The board is also working on an updated scholarship program, partnering with local schools, for the 2023 sailing season.
NEW DOCK
The new docks have been purchased and delivered! The Dock project was coordinated by a committee composed of LYC and LYCF Board Members. Thanks again to your donations, George Strietmann, Laura Paine, Jim Wenstrup and David Workum determined the waterfront needs and successfully guided the project. Here they are below, soon to be blanketed in snow, ready to be installed in the spring.



BOARD UPDATE
Mary Miller Butler joined the board in January 2022. Mary has many years of experience as an attorney, specializing in the governance of nonprofits.
Andy Walters will be joining the board in January 2023. Andy is a long time LYC member with a great background in business management and board involvement.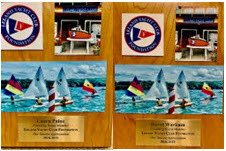 Completing their maximum term length of six years, LYCF founding President, David Workum and founding Treasurer, Laura Paine will finish their terms at the end of December. We thank them with great appreciation for their vision, service, and dedication!
THANK YOU for your support and generosity! Please continue to help us grow and serve the local opportunities for youth sailing education in our community and the programs and future needs of the Leland Yacht Club.
On behalf of the Directors of the Leland Yacht Club Foundation Board, we wish you a very happy, healthy, and safe holiday season! We look forward to seeing you all in Leland next summer on the docks and waterfront!
With appreciation and kind regards,

Bruce Dunn, LYCF Board President
LYCF Board
President
Bruce Dunn

Vice President
Mary Jo Grogan

Treasurer
Laura Paine


Secretary
Cabrina Owsley

Past LYC Commodore
Kelly Wellborn

Director
George Strietmann


Director
David Workum

Director
Mary Miller Butler

Director (1/2023)
Andy Walters